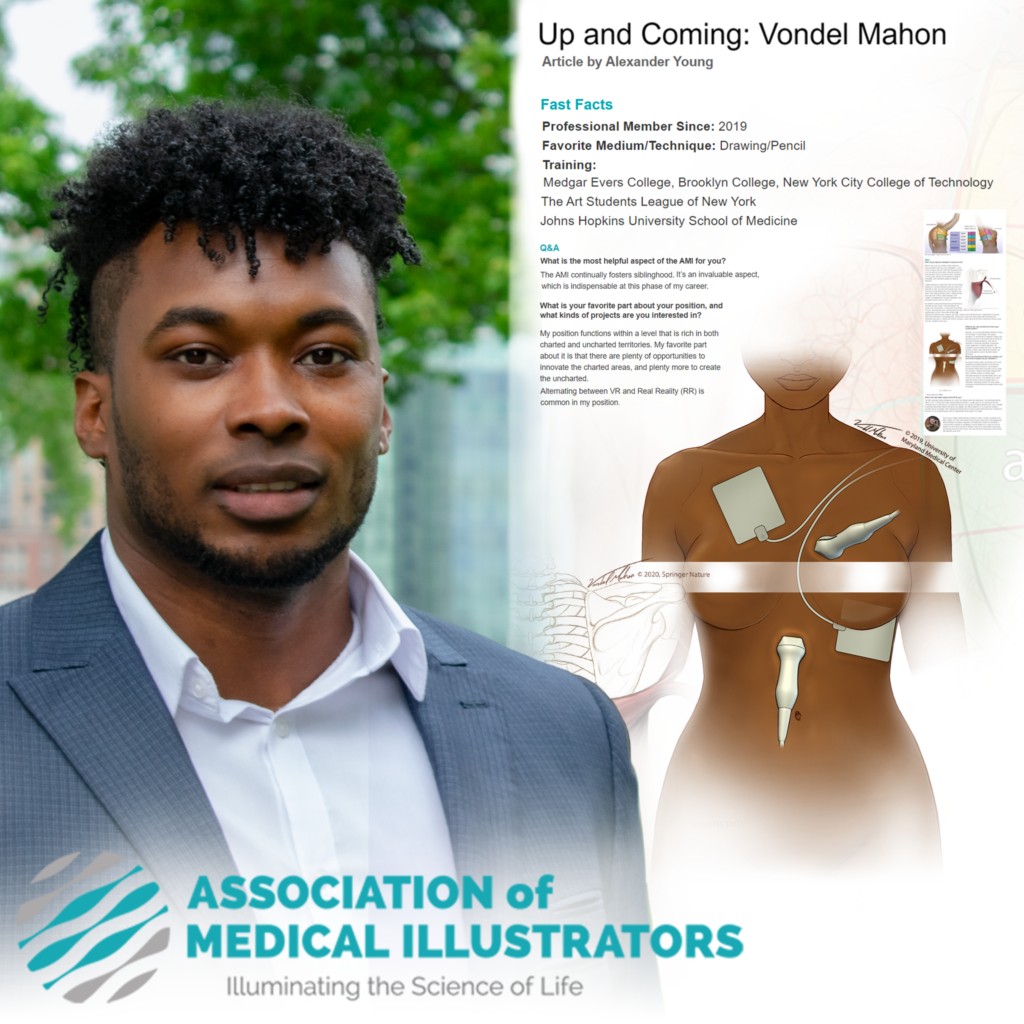 Vondel Mahon is originally from St. Andrews, Grenada. He grew up surrounded by wildlife, tropical vegetation and celestial landscapes. This bestowed a love and fascination toward nature and the science of life upon him. Simultaneously, he acquired a deep curiosity toward art and the practice of it. Ultimately, he aimed to share his love of art and the knowledge of science with others and pursued a career that combined them both, Medical Illustration: 
Initially, he designed his own major in Medical Illustration and received his Bachelor of Science from the City University of New York (CUNY), attending three colleges; Medgar Evers College, Brooklyn College, and New York City College of Technology. Following, he continued studies in art, design, and anatomy at the Art Students League of New York. Succeedingly, he pursued and received his Master's in Medical and Biological Illustration from the Johns Hopkins University School of Medicine. For his master's thesis he developed a novel tool for trauma surgery with the Johns Hopkins University Computer Aided Medical Procedures Laboratory and the Johns Hopkins Medicine Technology Innovation Center.
He began his professional career as a Medical Illustrator at the world-renowned R Adams Cowley Shock Trauma Center at the University of Maryland Medical Center. There he worked with researchers, radiologists, anatomists, surgeons, computer scientists, and Mixed Reality developers to create content for medical research, training, and clinical practice. He currently designs surgical training simulations at the leader in Virtual Reality surgical training. He is also the principal at Mahon Illustrations LLC.